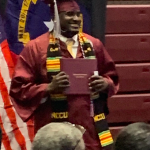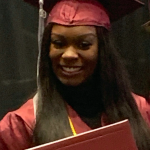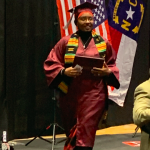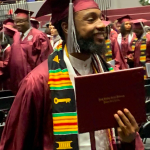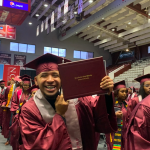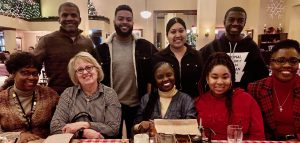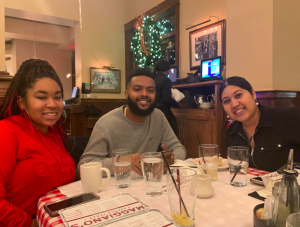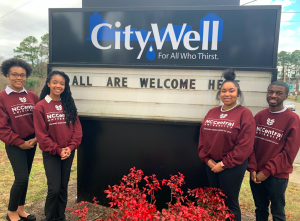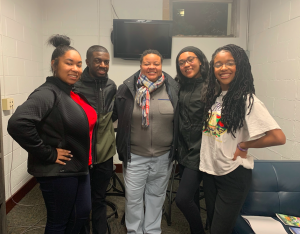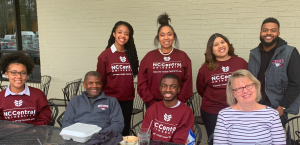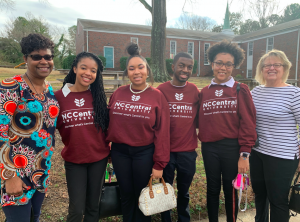 NCCU Wesley Fellows and NCCU staff & students helping to build the house with NCCU Habitat for Humanity, Durham Chapter.
The Mighty Tau Psi Chapter of Omega Psi Phi Fraternity, Inc. leads Sunday worship service on the campus of NCCU.
NCCU Wesley volunteers for DurhamCares 1st Annual Bull City Basketball Tournament
Fun with NCCU Wesley Board Members
NCCU Wesley supports NCCU LGBT graduates at Lavender Graduation
NCCU Wesley Board members participating in SD&D Interconnections Ministry Fair
NCCU Wesley Fellow, Imani Tyson, with NCCU Wesley Board Members at NCCU Well gathering.
NCCU Wesley Board Member Michelle Jones and Wesley Fellows – Antonio White and Joshua McLaurin enjoying fellowship at NCCU Well Gathering
NCCU Wesley Fellows welcome Rev. Diane Bogues, Director of Recruitment at McCormick Seminary to NCCU during Seminary Day Worship Service.
NCCU Wesley Fellows and other NCCU students volunteer 1st Annual Durham Cares BullCity Basketball Tournament.
Former NCCU Wesley Fellow and UMC Taste & See Pastoral Intern, Winston Holloway preaches at CityWell Church
The BEAUTIFUL ladies of Alpha Kappa Alpha Sorority, Inc. support NCCU Wesley at NCCU Homecoming
Pastor Cleve May of CityWell Church greets NCCU Wesley Fellows, Winston Holloway & Lyndsey Jones during morning worship service.
Spring Break Fellowship at Koinonia Farm
NCCU Wesley Fellows praying together – Emerald Isle, NC
CCU Wesley Fellows 2018-19 shine their lights at the beach.
NCCU Wesley Fellows share lunch and laughter with beautiful Latinix students interested in attending NCCU
NCCU Wesley Fellows in Nassau, Bahamas at St. Michaels Methodist Church with Rev. Dr. Philip Stubbs, Pastor